$

29.95
Dr Wheatgrass Antioxidant Skin Recovery Spray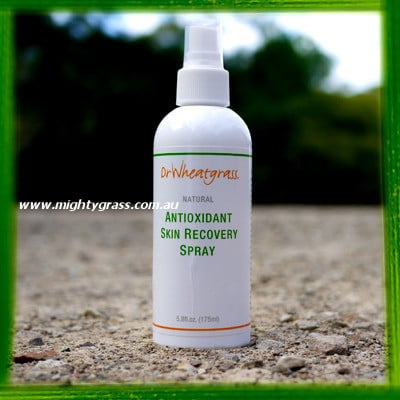 Dr Wheatgrass Skin Recovery Spray Volume Discounts Apply Please Choose Your Option From The Drop Down Box below .
Postage only $7.95 Express post Australia wide.
Now available in 100ml pocket size !!
Molluscum, Eczema,ulcers and many other conditions where wheatgrass has made a substantial difference to the quality of life of numerous individuals. See " Healing Tip Page"
Paraben and gluten free. No animal products or testing.
Product exp: Oct 2021
Produced in Australia by Wheatgrass Pty. Ltd.