$

27.00
Dr Wheatgrass Antioxidant Rich Skin Recovery Cream for every Body!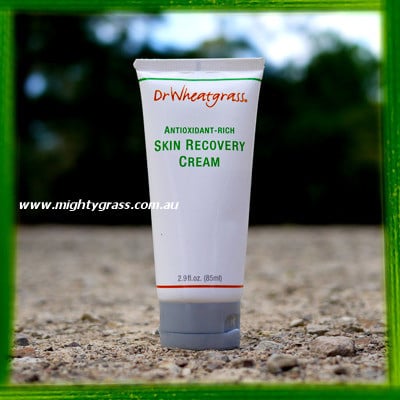 Dr Wheatgrass Cream - Skin Recovery Cream - Volume Discounts Apply. Please choose your option from the Drop Down Box. Postage only $7.95 Express Post Australia wide.
Conditions, fissure, molluscum, eczema, dry or troubled skin, skin recovery and repair. Natural moisturiser, anti-ageing, and many other conditions.
Find out more about wheatgrass healing from "A Medical Doctor's Guide to Wheatgrass Healing" by Dr. Chris Reynolds.
www.wheatgrasshealing.info
Our stock Product Exp Date: Sep 2022
Paraben and gluten free. No animal products or testing. Produced in Australia by Wheatgrass Pty. Ltd.